Benefits for businesses that opt for CPaaS (Communications Platform as a Service)
Ishika Dey , 8 days ago, 3 min read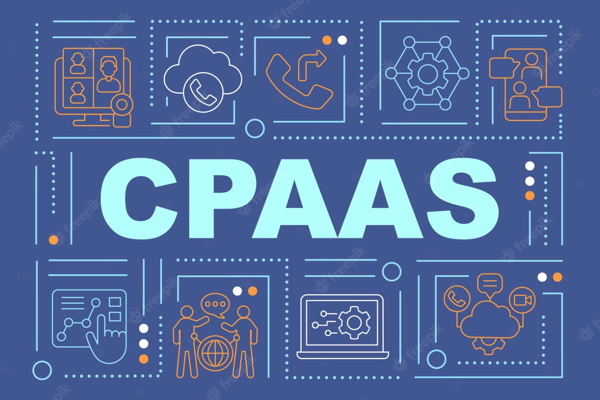 Just imagine if you can choose how to communicate with your customers in the way you wish and the amount you wish with the capabilities of multi-way communication. Video communication, SMS, Live chat, Instant messaging can be used to communicate with customers which will be easier, faster and more effective modes of communication.
Let's check some of the benefits of switching to this integrated way of communication:
With CPaaS, you no longer need to invest in hardware servers and their upgrades and maintenance. The "as a service" approach also saves costs because you don't have to spend a lot of materials and other resources on in-house development, developer salaries, workplace organization, and license purchases. It offers a wide range of features with minimal development effort.
Ease of Deployment/integration
Our API and SDK are designed for rapid implementation with minimal coding. Simply choose the functionality you need, the platform (web or mobile) you want your communication solution to run on, and get the right API.
Vast Customization Options
Bespoke CPaaS implementation creates a communication solution perfectly tailored to your specific business needs, meeting your needs in terms of budget, scale, performance and marketing strategy. Through customization, communication features create a positive user experience and drive strong brand awareness and customer loyalty.
​​CPaaS offers several benefits for businesses, including scalability which enables businesses to easily adapt to changing communication needs, pay only for what they need, and quickly add or remove communication resources as needed. This improves overall efficiency, cost-effectiveness and gives them a competitive advantage.
TimesMobile as your business partner:
We offer real-time communication features through our APIs and SDKs, including A2P messaging, instant messaging, video calling and more. Our software is designed to support multiple mobile and web platforms and devices, to provide seamless communication and positive customer experience. Additionally, the solutions can run in any cloud environment or on-premises infrastructure, providing flexibility and control over functionality, security and hosting.Lorem ipsum dolor sit amet, at mei dolore tritani repudiandae. In his nemore temporibus consequuntur, vim ad prima vivendum consetetur. Viderer feugiat at pro, mea aperiam